Is excess stock killing your cash flow? The answer is yes 💸
Excess inventory is ultimately cash sitting in your warehouse. It's above and beyond the buffer stock you need to fulfil orders. Each dollar of excess stock is a dollar you could be spending elsewhere. Worse still are the carrying costs that pile up, like insurance and storage space, which make the problem even more expensive.
Conservatively speaking, most warehouses are carrying 15-20% in excess stock - consider how much money it is tied up in your business.
What could you do with that cash flow if it wasn't trapped on a shelf gathering dust? What would you accomplish if you were given that type of funding to reinvest into your business? The options are limitless 💡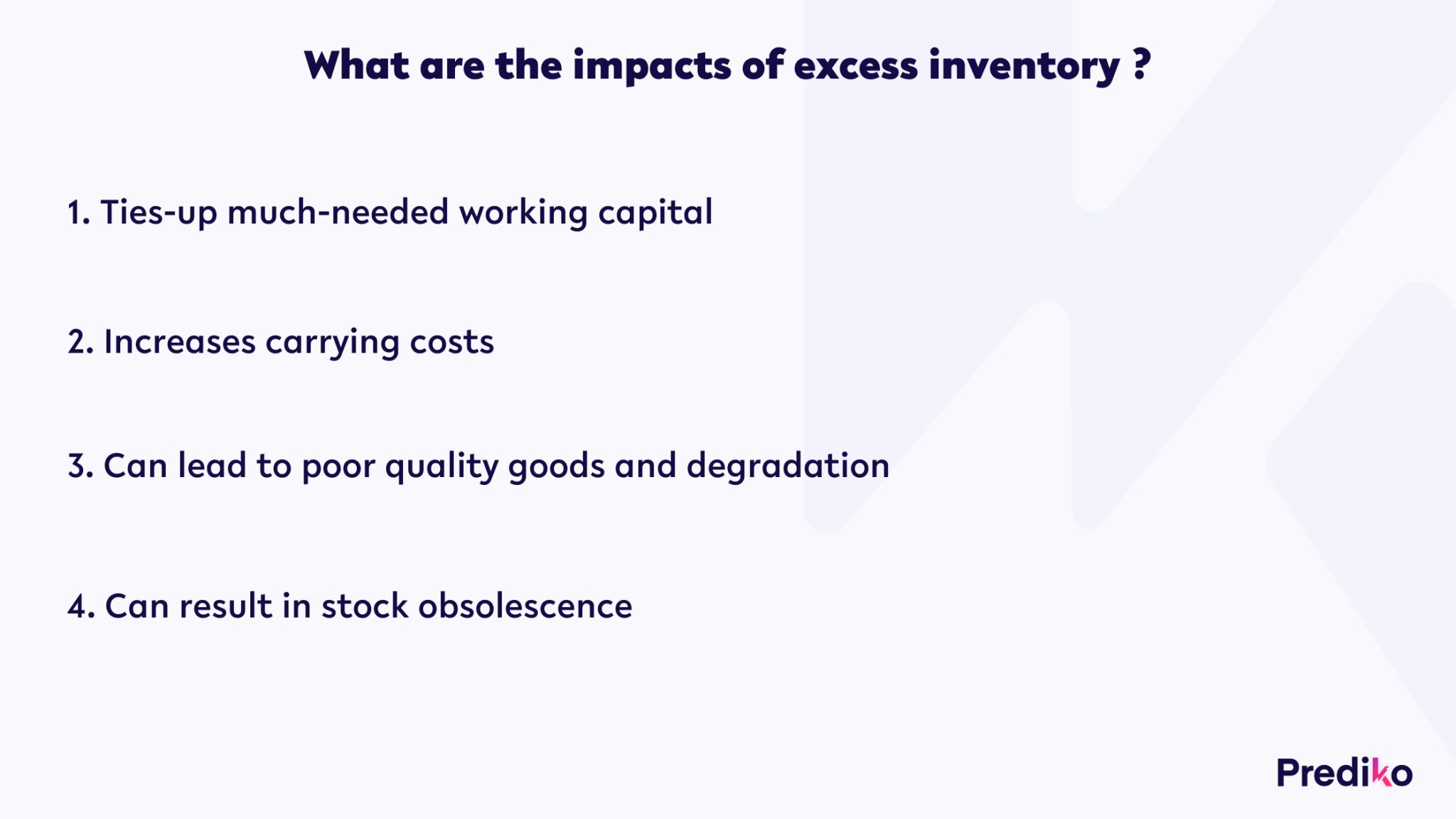 How can I solve my excess inventory problem and what are the benefits?
Old tools like Excel/ERPs can't help you get rid of excess inventory. However, with the right technology in place you could drive more profit from your inventory 🤝
The appropriate system can help you create optimised discounts/promotions and segmentations of existing customers that are most likely to buy a particular product 👩‍🔬
By optimising inventory through selling excess products on to off-price retailers, your brand can recover revenue that would otherwise be lost, thereby helping you to hit your margins. We are talking up to 7% decrease in inventory costs and 8% revenue increase 💰
We support e-commerce brands in setting up discounts on overstocked products to decrease inventory related costs.
Hit us up for a demo 👋